Gar And
Bowfishing Guides
Falcon Lake is home to the biggest population of Alligator Gar in the United States, and it is also full of common and grass carp. Commons and Grassers are often taken up to and over forty pounds, and a two hundred pound Alligator Gar does not even raise an eyebrow.. In short, it is a freshwater bowhunters paradise with no shortage of targets. It is also home to a huge Tilapia population and a better eating fish is hard to find. Here are a few guides that can help you draw on a few..
Extreme Bowfishing
with
Cody Soele
Cody hunts across the state of Texas and frequents Falcon on a regular basis, with customers coming from across the US. He has the latest and greatest in boats and gear and will be glad to put you on that trophy you have been looking for.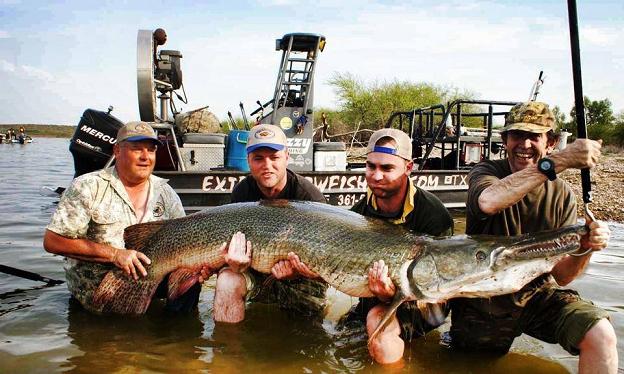 Call him at (210) 705-3107 or (361) 571-6540
See his website at ExtremeBowfishing.com
or E-Mail him at cody@extremebowfishing.co
*************************************************************************************************************
David Benavides
David is a local boy who grew up in Zapata and has bowfished Falcon for years. He and a group of friends have a network of information that keep him on the fish. David also has the latest giant Grizzly bowfishing rig with all the bells and whistles.
Give him a call for a trip if you are in the area and want to experience what Falcon bowfishing can be like. Short notice trips are often available.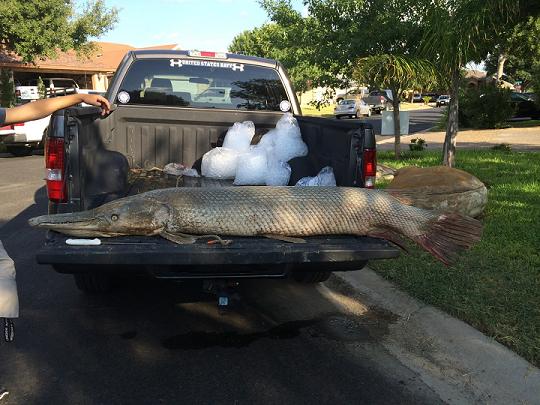 David's website can be found at FalconLakeBowfishing.com
You can reach david at 956-750-6078