Falcon Lake Tackle
Is Also A Federal Firearms Licensee
956-765-4866
License Number 5-74-505-01-3B-04646
In addition to being South Texas' largest independently owned fresh water tackle store, Falcon Lake Tackle is also Zapata County's biggest Firearms Dealer. We stock new and used firearms, and often buy small collections from private owners to sell here at our store. We do a lot of custom ordering for our customers, and we are the home of the cheapest transfer fees in South Texas. So if you find a gun somewhere else that you have to have, we'll be glad to take care of the transfer for you.
Our inventory of course, changes on a day to day basis. This page features some of our inventory. And of course you can always call us at 956-765-4866 for up to the minute detail on our current stock.
(Page Under Construction)
RIFLES
Here is a rifle you just don't see very often. This is a Lever Action Marlin 1894CL (Classic) in 218 Bee.. Overall condition is Good+, and the mechanism is as tight as the day it was made. It does show some wear from its many years of existence. It is topped with a 3X9 Redfield (old school Redfield) with duplex crosshairs and is clear as a bell.
$1200.00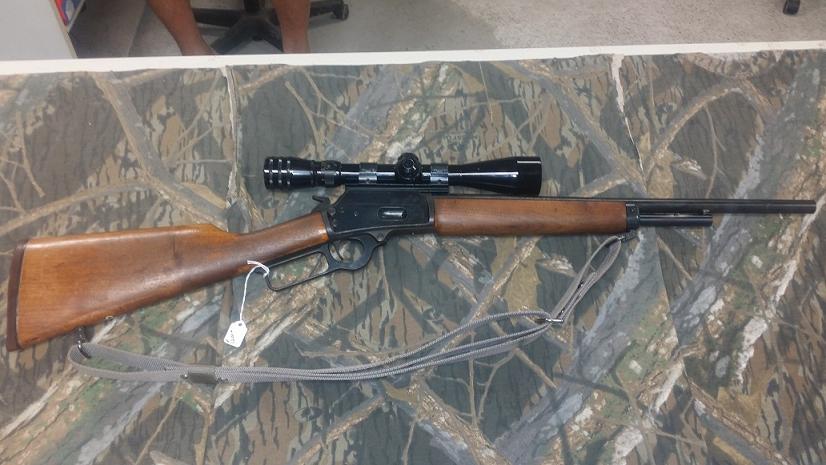 This is a Pre 64 Winchester 94 in 30-30. It is a pretty clean gun with decent wood and some wear on the receiver. Overall in good condition. Nice mechanics.. You don't see that many of these around..
$1000.00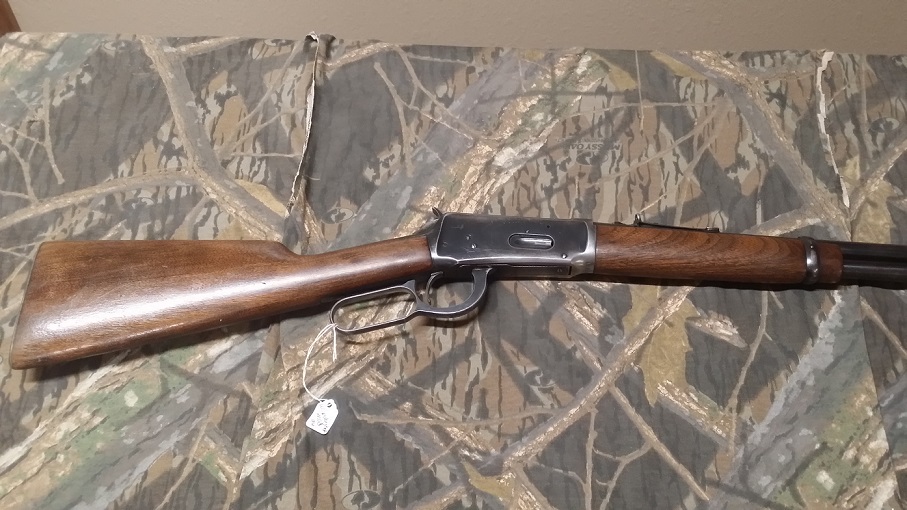 Here's another lever gun. A Winchester Model 94AE in 45 Long Colt. Case hardened receiver.. Overall in very nice condition with a few scratches on magazine tube near top.
$1000.00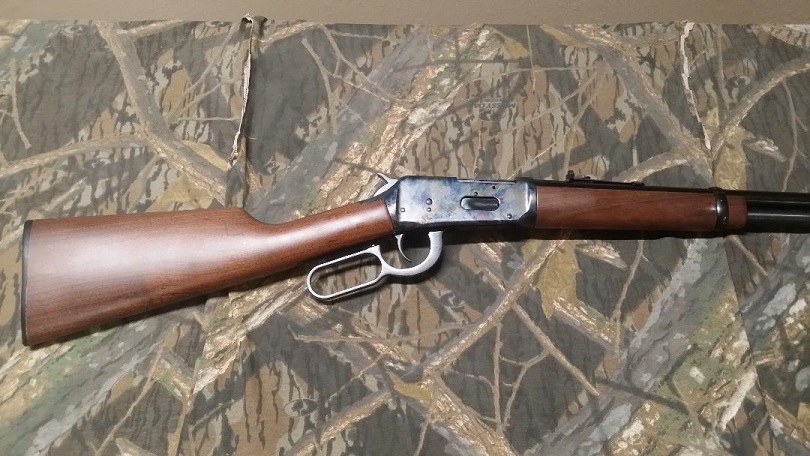 Here is a Remington 700 ADL in 30-06. Bluing good but stock has a few handling marks No bases or sights. Solid Rifle.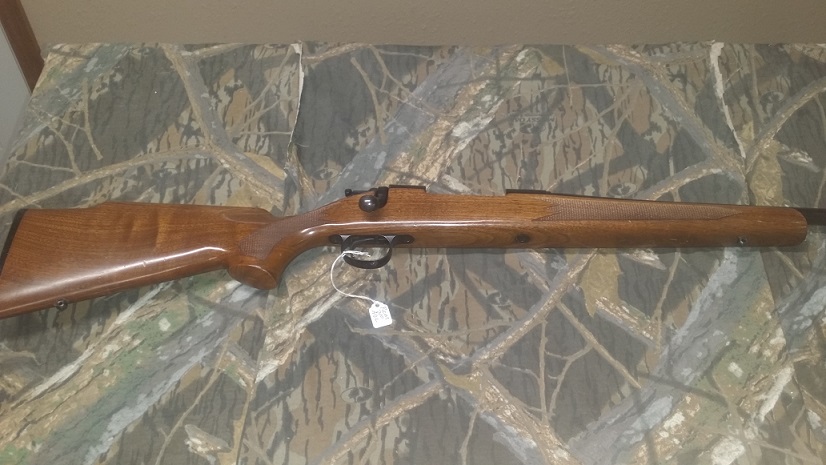 Here is a Winchester Model 70 XTR in 30-06 Featherweight. It is in good condition with good bluing. Comes with strap, a 3x9 Simmons 50MM scope, and soft case.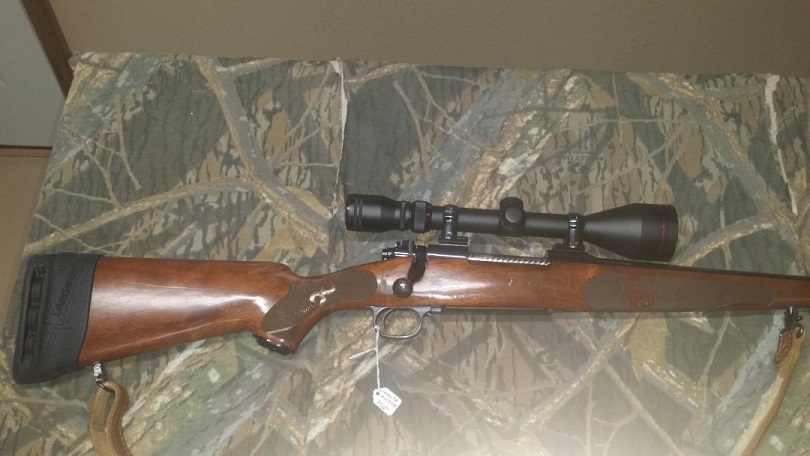 This is a Winchester Model 70 in 270. It has an Old School Redfield wide angle 3-9 scope that is awesome to look thru. Comes with strap and soft case.. Nice bluing..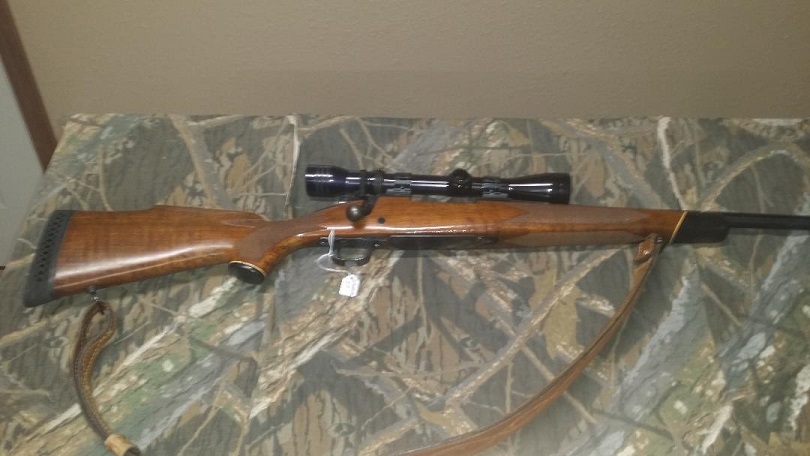 Here's a brand new Henry 22 Octagon Barrel Pump Action. Nice gun, and you just don't see a lot of em.. Of course made in America and made to last.. Great shooting guns.. We order and sell a lot of Henry's.. If you are booking for anything in particular let us price you one..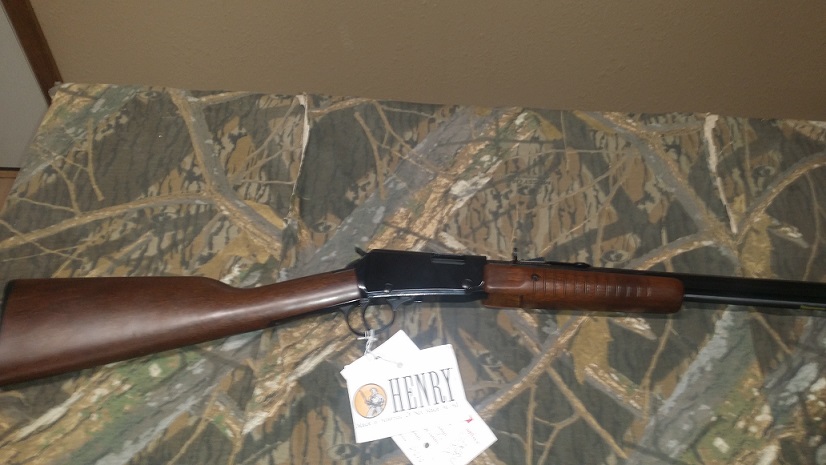 This is a Remington ADL Synthetic in 270. It is very lightly used and has a Simmons 3X9 50MM scope. Also has a shoulder strap.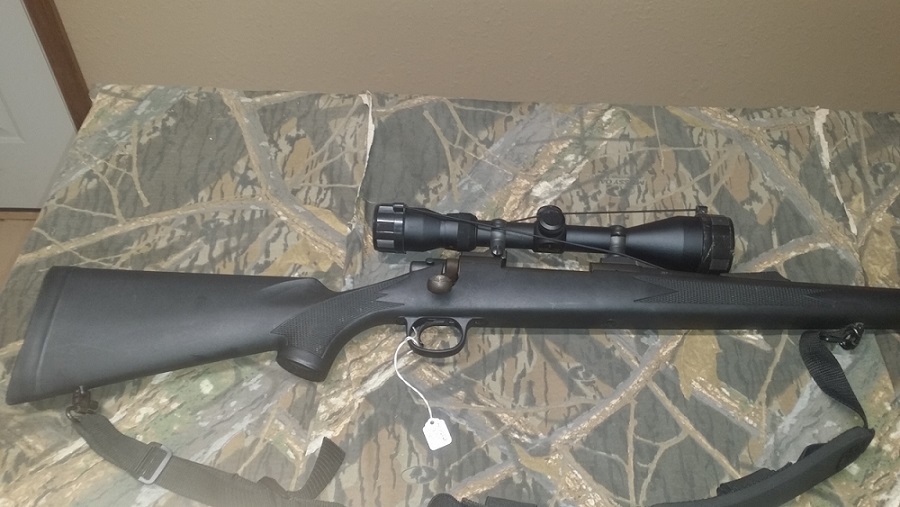 This is a Mossberg Patriot in 270. It has a very nice wood stock, a fluted barrel, and is equipped with bases but no scope. This rifle is brand new,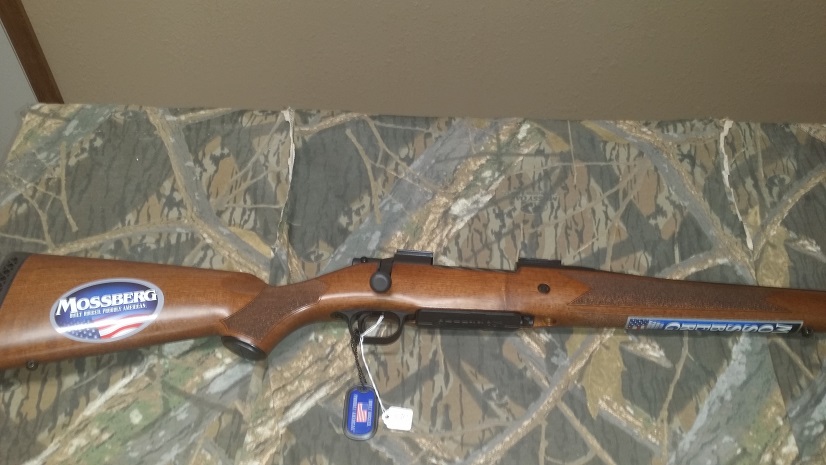 Here is a Remington Model 7400 Semi-Auto in 30-06. Comes with 3X9 Bushnell Trophy scope. Very clean gun with very good bluing.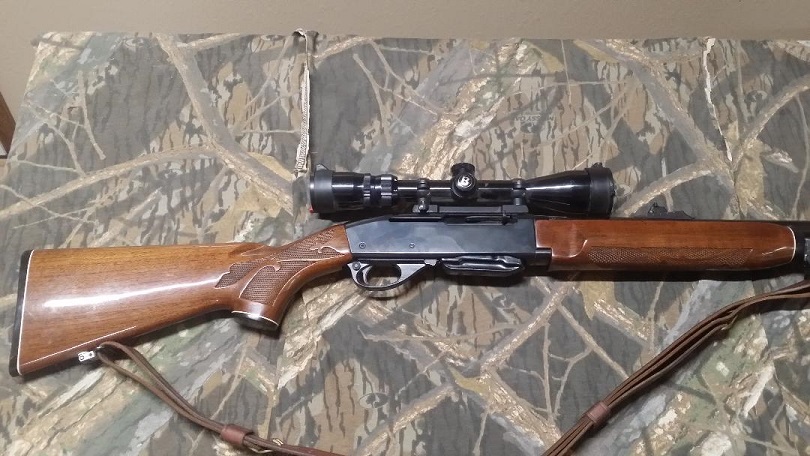 Shotguns
Here we have a Browning A-5, in very good condition. It is Belgian made and comes with two barrels, non ribbed, in modified and full choke. Overall a very nice shotgun. The old Humpback.. Small chip on forestock, just in front of receiver.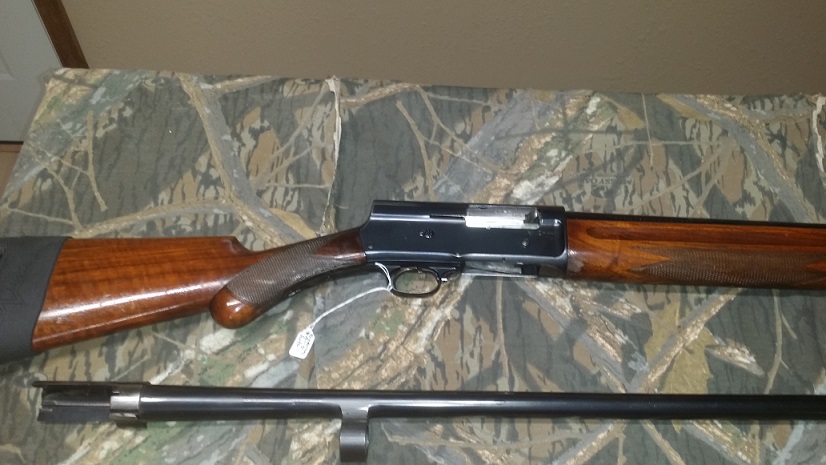 Handguns
This is a revolver you don't see everyday. This Smith and Wesson 686 is of course chambered in 357 Magnum. This particular pistol is a seven shot wheel gun.. I'm not saying there aren't any out there, but they are not super common. This gun sports a set of Pachmayrs and is a pleasure to shoot, especially when you run some 38's thru it.. I have shot it and it has a very nice trigger.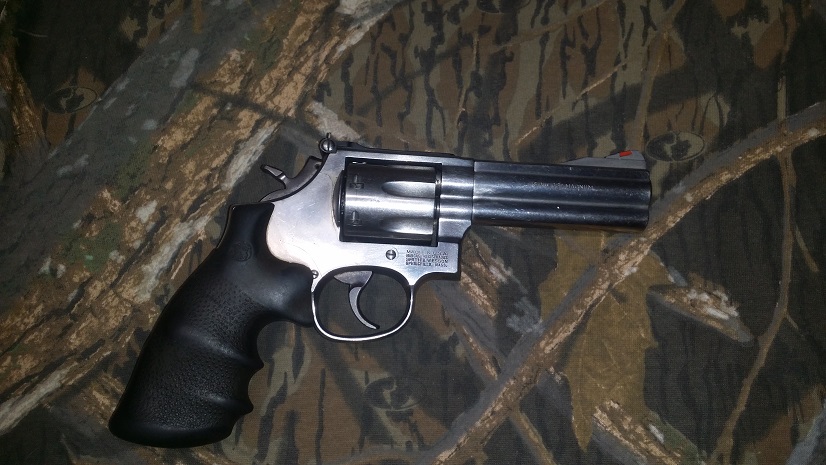 Here is a Smith And Wesson Model 25-5 which is of course chambered in 45 Long Colt. It is immaculate.. Comes wearing a set of Pachmayrs but also has original wood grips included. Beautiful gun.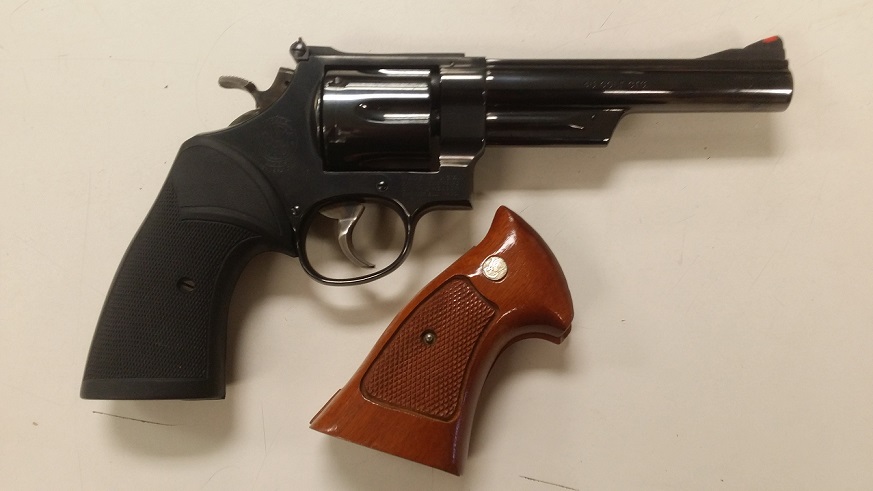 Here is a Thompson Center set that is in like new condition. It has some of the best bluing I have seen. Gorgeous set. Comes with two sets f furniture, and six barrels, including a scoped 30-30, 41 Mag, 357 Mag, 222, 22 Jet, and 5MM. A few uncommon caliber's in this set. Also comes with a nice piece of luggage to store/carry them in. You won't find any nicer..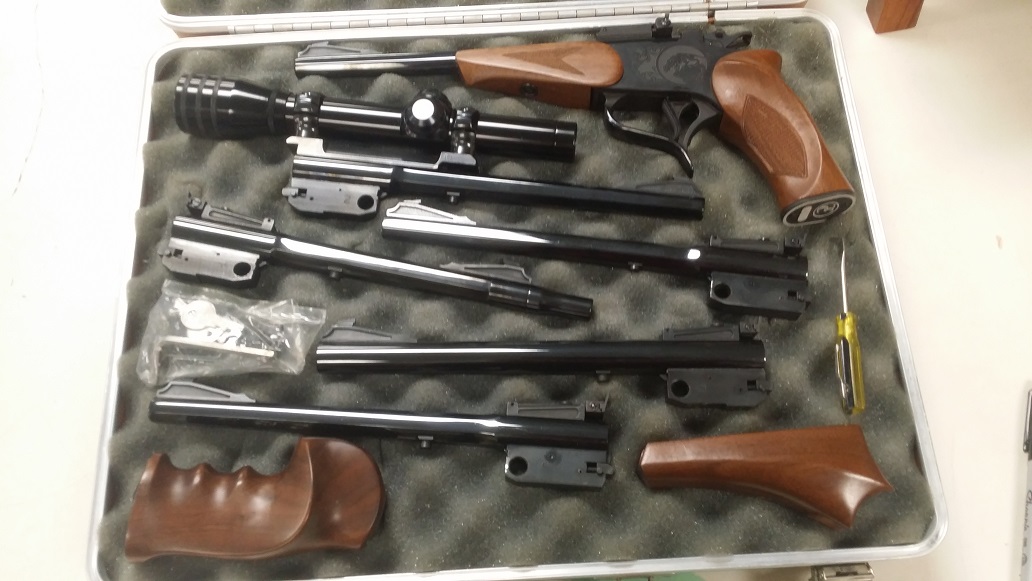 We also carry a wide line of Jimenez Arms pistols, in 9mm and 380 ACP. These are great shooting guns, and at a $200 price point they have little competition. A dependable firearm for a great price.